The Argan Tree (Argania Spinosa)
The Argan Tree (Argania Spinosa)
…or also called Iron wood tree is one of the oldest trees in world. Since already 80 Million years it grows in the south-west of Morocco. It's to find in altitudes up to 1300 meter in the Atlas Mountains. The argan tree tolerates extreme drought and heat above 50 degrees. Its trunk is strong and twisted, mostly up to 10 meter and the crown with up to 14 meter diameter is well-branched. His life expectancy is from 250 to 400 years.
Today the argan tree is found exclusively in Morocco in an area which is called Arganeraie. It includes about 8000 square meter and is since 1998 UNESCO-biosphere reserve – a protection area in which sustainable economic development is operated.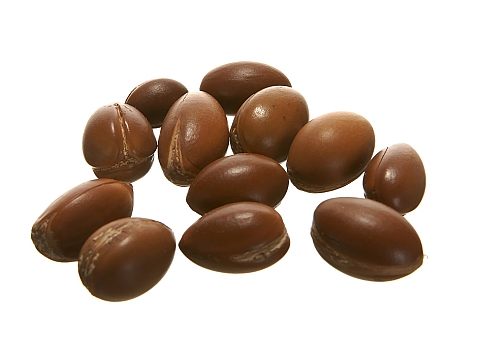 The fruit of the argan tree is about the size of a plum but looks similar to an olive.
When it is ripe has it a yellow color. Because its flesh has a bitter taste it is inedible to humans.
The fruit includes a core – the argan nut. It contains one to three argan seeds, with similarity to almonds of which the valuable argan oil is manufactured.
Find out below to learn more about the argan tree and its estimated oil.