Storage
Argan Oil, Prickly Pear Seed Oil and Saffron – how they are stored?
Our natural products argan oil, prickly pear seed oil and saffron love it to be stored dry, cool and dark. This ensures their durability. We fulfill all this conditions at our storage in Germany. Here stored in small barrels like oil filled in bottles, containers or flacons as well as saffron.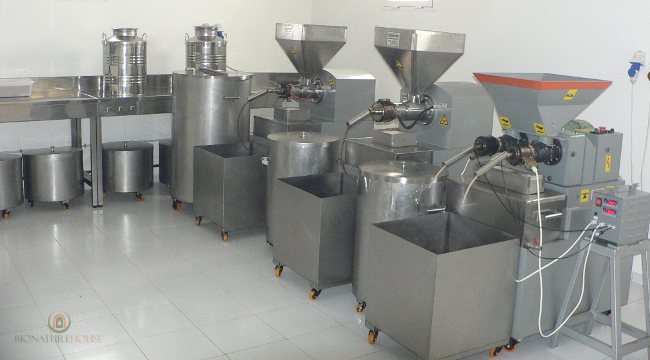 The Moroccan manufacturer warehouse and the production premises are under laboratory control by the state and were awarded with the certificate "Best clinically clean conditions". For further information see Certificates/Analyses.
Container from 1 tonne or 5000 pieces we deliver just-in-time, which means they require patience because as first they are freshly pressed and afterwards they will be sent to you. You thus receive always fresh argan oil and prickly pear seed oil.
The exact delivery times and dates you get with our offer or according to your wishes.
You are a retailer, cosmetician, own a spa, fitness center, a hair salon or shop (for natural products) or are an operator of a hotel?
We believe that our products fit into your product range.
Contact us now for a non-binding information appointment!
Are you a manufacturer of cosmetics or would like to offer our products under your own brand?
We will send you an individual offer - request it now!